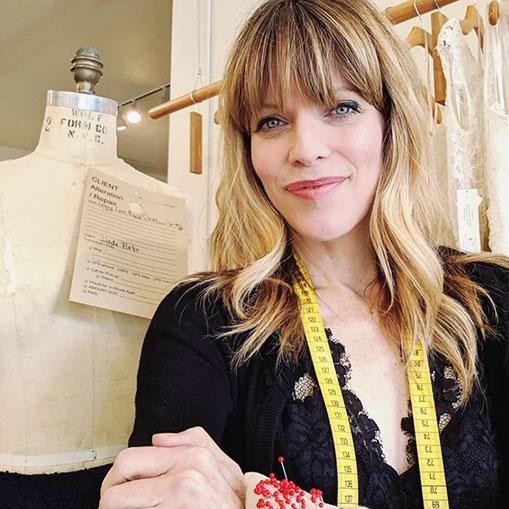 Grateful for 24 Wonderful Years!


After more than two decades designing bridal gowns and sustainable everday clothes, Bill and I made the bittersweet decision to close our San Francisco design studio and namesake apparel brand. Owning and running a locally made fashion business, grounded in craftsmanship, community, and the joy of dressing you for your most precious moments, has been more inspiring than words can express.
Our deepest gratitude goes to our dedicated team, who poured their hearts into every stitch, and to you, our incredible clients, whose trust and loyalty have been a guiding light throughout this journey.
As we bid adieu to Amy Kuschel San Francisco, one door closes, and another opens.
Honoring my heart's deepest intention, it's an honor and a privilege to pursue a path as a mindfulness and meditation coach. I hope you'll join me on this amazing adventure of nurturing authentic happiness and bringing more ease, joy, and purpose into the world.
Please send me a note here. And stay connected by signing up for my less junk, more joy newsletter. You can also find me on instagram and linkedin.
Stay golden,