If you like my posts, please sign up for my less junk, more joy newsletter dedicated to bringing you more peace, joy, and purpose.
---
Hey there,

Have you ever had a crush on a tree?

It's kinda silly, I know.
But you can't deny that they're breathtaking - and literally, breath-making, converting carbon dioxide into oxygen.

This is very reassuring -  especially if you like breathing. 😘

Plus, high-fives for SHADE. 

CLIMBING. 

Not to mention, clubhouses, critter habitats, bird nests.

And, nature-loving curb appeal.

All this is EPIC, right?! But what's truly sparks my joy is . . . 
The Wisdom of Trees
With hundreds of millions of years to evolve and adapt, it's no wonder trees have a natural air of confidence, resiliency and optimism. 

And when you pay attention, they inspire these qualities in you, too. At least that's what happens with me.

Cue my first crush:

Our sweet Oak tree on Murray Lane had a wooden swing suspended from her sturdiest branch.

Everyone loved that swing - neighborhood kids, Zoe and Luke, their friends—and most of all, me.

There's an indescribable freedom in soaring through the air, heart skipping a beat, weightless, letting worries dissipate into the breeze.


As you glide by - climbing higher, feeling fully alive, radiating pure bliss - you sense the tree's welcoming smile, grateful to serve as your loyal companion. She's always here for you.

My second crush stood in a grove of giant Redwoods that framed the Murray house.

From my bedroom window each morning, I'd look up to this magnificent tree for balance and stability as I'd venture in and out of doing downward dogs, headstands, tree pose.

When life got stormy, as it sometimes does, I'd imagine the tree's history, the generations of storms she'd weathered. Joys and sorrows, the cycle of life with its births, deaths, and the swirling of drama that unfolds. 

In those moments, I'd remember that everything is always changing. Nourished by her unwavering presence, something in me would soften and make room for ease and imperfection. 

For seven years, she taught me the art of being grounded and resilient, whispering wisdom carried by the wind, assuring me that I, too, could weather any storm.

Now that I'm in Palm Springs, I've fallen for all kinds of palm trees, palo verdes, joshua trees . . . and taking a cue from them, I'm learning to adapt to the beautiful desert landscape that surrounds me.
* * *
Listen
I was recently reminded of an inspiring talk by my beloved teacher, Thich Nhat Hanh about weathering the storm of emotions. (He had a thing for trees, too!)

Please enjoy this meditation I created to get you (and me) out of our heads and into our hearts. It's my first meditation on insight timer!

If you listen, please let me know your experience.  You can comment below, send me a message here via email - or chat with me on the insight timer app. So many choices!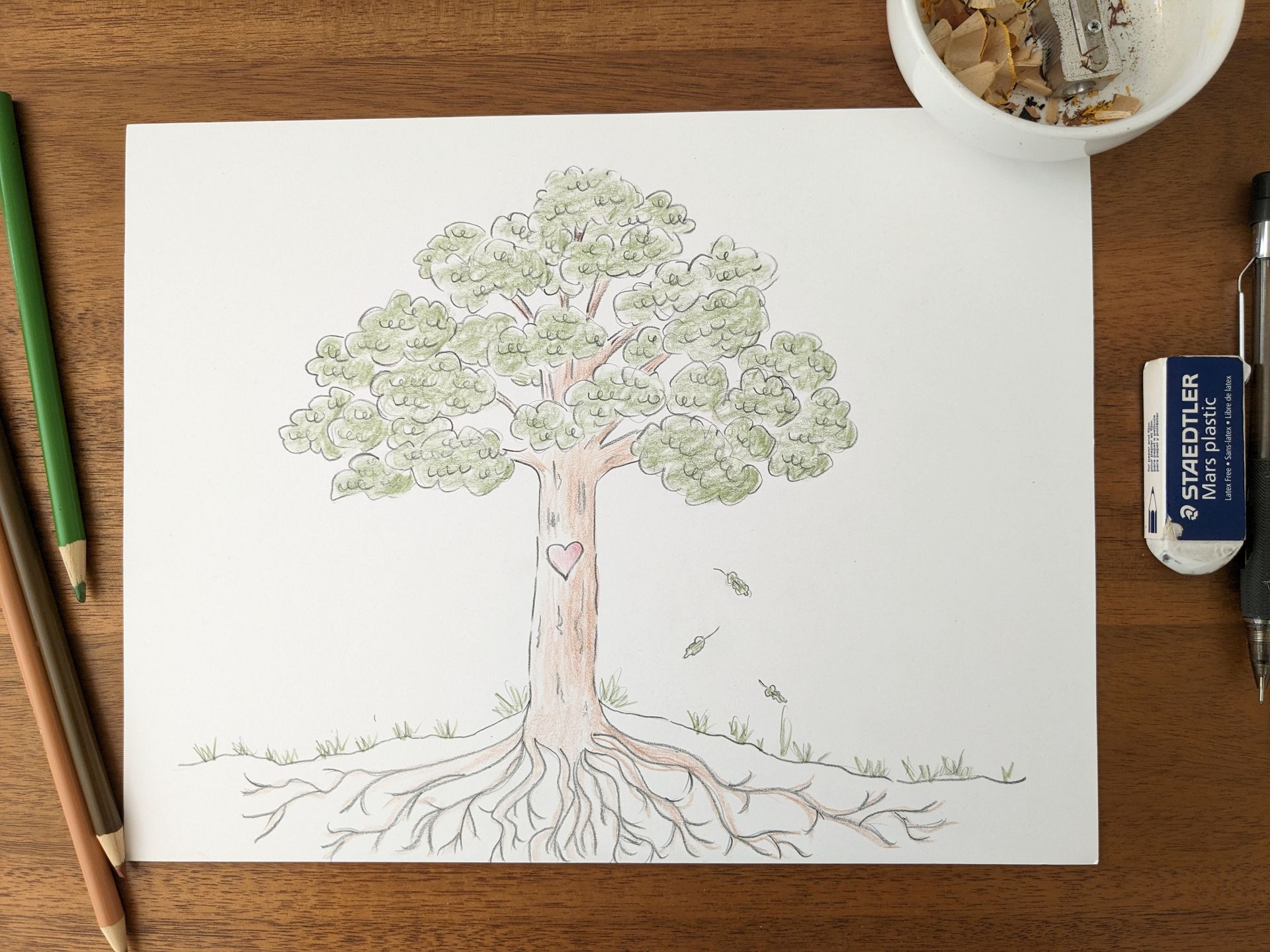 ​

"I took a walk in the woods and came out taller than the trees." 
- Henry David Thoreau


I love how this quote captures the transformative power of a simple walk in the woods. 

In case you need reminding of the physical, mental, and emotional benefits of spending time with mother nature, here are some highlights: 
reducing stress and anxiety

feeling peaceful and calm

low-impact exercise that's good for your heart

breathing in fresh air and phytocides that positively effect your immune function and overall health

connecting to feelings of awe, wonder, and gratitude

appreciating the beauty that surrounds you

enhancing creativity, problem-solving abilities, and attention span by breaking free from daily routine

absorbing vitamin D that promotes bone health, immune function, and general well-being
So please, will you take a hike already?! 😉
* * *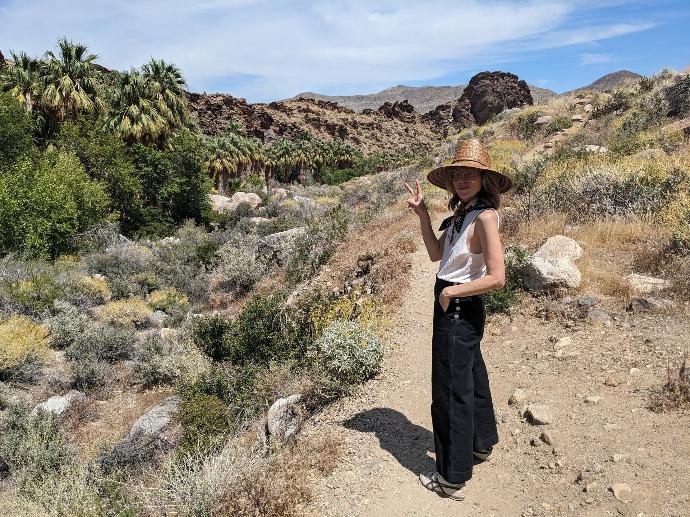 What do you feel inspired to do right now? 
In case you need ideas:
Get outside

Go for a hike

Find your tree mate

Plant a tree

Draw a tree

Photograph a tree

Climb a tree

Hug a tree

Hang a swing

Hang a birdfeeder

Build a treehouse

Read under a tree

Picnic under a tree

Meditate under a tree

Nap under a tree



* * *
With love from me and the trees
I hope this post reminds you of all the ways you can nurture yourself in nature. 
With heart,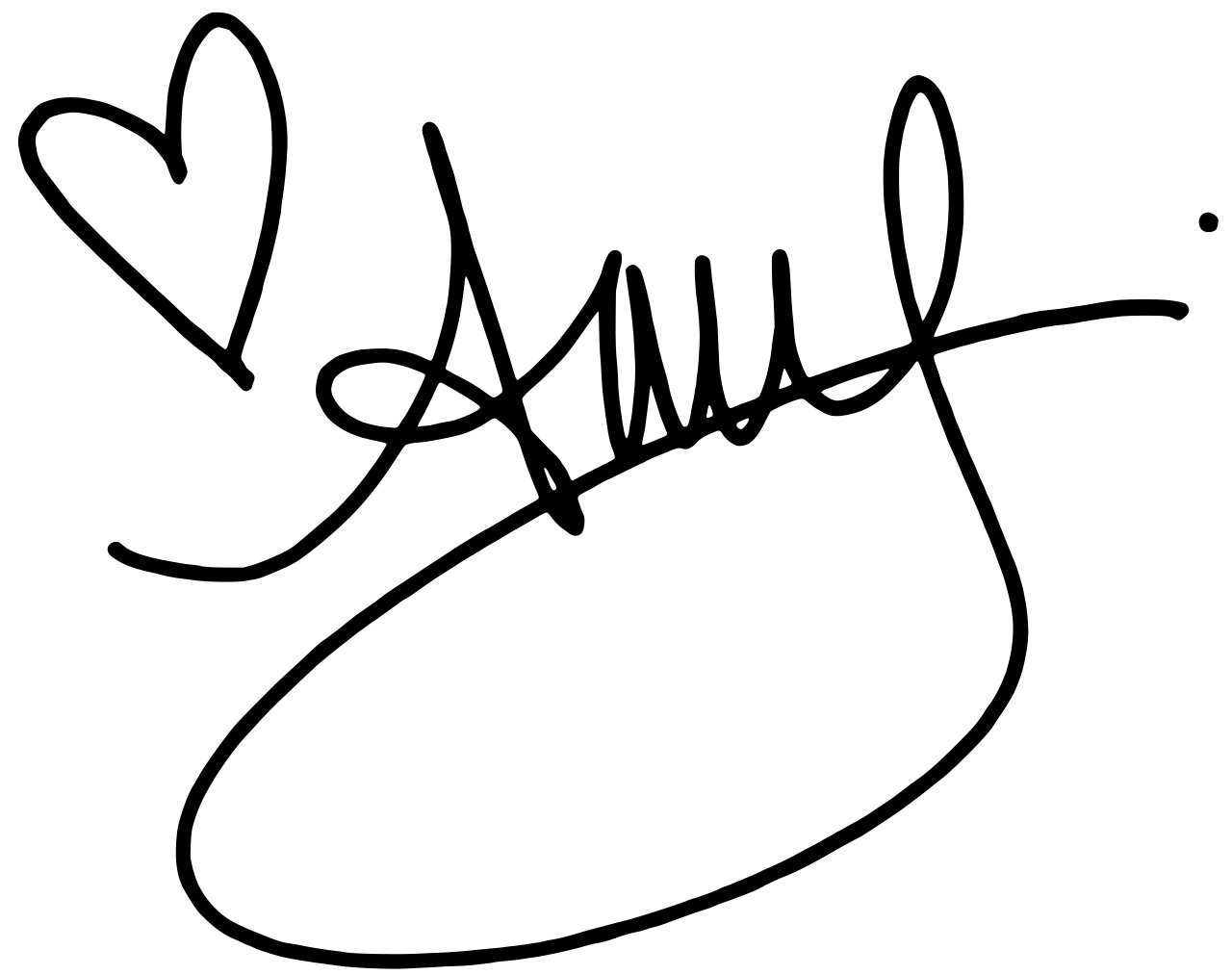 P.S. I'd love to hear about your experience with trees - and mother nature in general. Feel free to email me here or comment below.